Sacramento Bankruptcy Attorney, Debt Relief, Personal Injury, Conservatorship
Debt Relief through Bankruptcy
It is a mindset that can poison your peace of mind. Bankruptcy is a legal tool to eliminate debt you cannot afford. Filing bankruptcy also allows you to protect your property, including your home, car, retirements, bank accounts, and more. Your creditors are prevented from collecting from you as soon as you file bankruptcy, too, meaning a stop to lawsuits, foreclosures, repossessions, wage garnishments, and even phone calls. Bankruptcy can be your way out.
Debt is more than dollars owed. Let us help. Call today!
Personal Injury, Auto Accident, Slip & Fall
If you have been injured from another's fault, you are entitled to reimbursement for your losses, including medical bills, lost wages, and pain & suffering. Though it is your right to recovery, insurance companies will not pay you what you are due without being challenged. Hiring a lawyer is the best way to do that, maximizing the money you are legally owed.
Personal injury law is based on contingency, meaning I am only paid if you recover for your losses. You have nothing to lose but your rightful recovery. Call today to find out how easy the process is to start!
Sacramento Personal Injury help >>
Conservatorships & Guardianships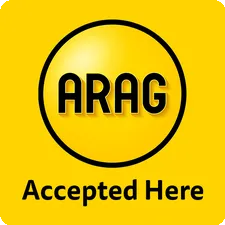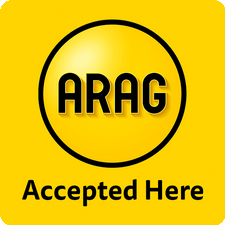 Conservatorships and guardianships are legal proceedings to appoint another (conservator or guardian) to provide for someone unable to do so themselves. Conservatorships deal with adults, commonly seniors and the disabled, while guardianships deal with minors. Both legally enable another to care for the personal well-being and/or financial affairs of someone unable to provide for themselves.
Responsibilities of conservators and guardians can be crafted as broadly or narrowly as needed or desired, and can also be created temporarily or permanently. Whatever the need, whether it be help with housing, medical care, banking or more, conservatorships and guardianships can be the tool you need when you need it.
Let us help you protect your future and the future of your loved ones. Call now!
Sacramento, CA law practice areas
Bankruptcy
Filing bankruptcy is a difficult decision, both financially and personally. Often times it is a last option. Having practiced bankruptcy law for this many years, both here in Sacramento and the surrounding communities, I am aware of the anguish that often accompanies the decision to file. I am also aware of the relief a bankruptcy can bring.
I can help with both Liquidation - Chapter 7 - or Reorganization - Chapter 13 - bankruptcies. Get expert help now!
Personal Injury
We know that accidents happen. But what if they happen to you, and it's not your fault? And you're out of pocket? Is it fair that you and your family, are left being responsible for medical or legal bills, loss of wages, or pain and suffering? Of course not. But you need an advocate. One who will fight hard to win a fair redress.
I can be your advocate, making sure you are fairly heard and represented. As a 3rd party, I'm not emotionally involved, so can be completely objective.
Conservatorships
Who will care for you if you cannot care for yourself? Whether that's for physical or mental reasons? This is a very important area of your, and your loved one's, lives which needs to be properly addressed and planned for.
I am experienced in both conservatorship and guardianship (conservatorship for minors) establishment and can help to guide you to a successful conclusion. Unlike filing for a bankruptcy, this is not the last option, but should be the first.
A personal message from James
"When you hire my office to file your case, you hire me. I have no associates, only an assistant. From the commencement of your case until its completion, I will represent you—personally. This is how this practice should be done, and it is how I do it."
"I've been in bankruptcy practice here in Sacramento and the surrounding regions since 1995, so I am experienced in all aspects of the bankruptcy filing process. I know the judges, the trustees and the court personnel. I am intimately familiar with the procedures, protocol and practice of processing a bankruptcy case that comes only with experience. And for that there is no substitute.
It's not just bankruptcy help, but I can also assist in the areas of conservatorship and guardianship, as well as personall injusry cases."
~ James Keenan